WELCOME TO IBERIA LIFEBOAT SERVICE
HATECKE GROUP with more than one hundred years in business of lifeboats and davit, has recently acquired a Spanish company IBERIA LS, for the inspections of their lifeboats and release and retrieval systems in Spain and Portugal.

IBERIA LS has highly qualified personnel to attended the annual and 5-year services on lifeboats, rescue boats, launching appliances and release gears. Also includes hooks replacements as per MSC.1/1392.

IBERIA LS also covers all the needs of marine vessels including fire fighting systems, life rafts, calibration of gas detectors, UTI meters and also load test of large tonnage by using water bags, through other authorized partners.

It has its head office in a modern facility in the port of Valencia, and is also located in the important ports Barcelona, Algeciras, Cadiz and Lisbon to cover effectively all Spain and Portugal.

We have firmly established a Quality assurance system.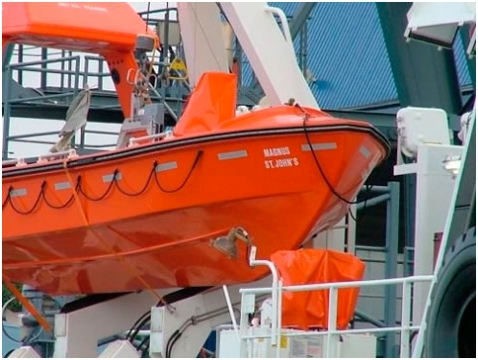 Latest news
There aren't any news yet
Our Services //
INSPECTIONS OF LIFEBOATS AND DAVITS, LOAD TESTING AND HOOK REPLACEMENT AND REPAIR