WEIGHT OVERLOAD TESTING LIFEBOAT, LAUCHING APPLIANCES, CRANES AND GANGWAY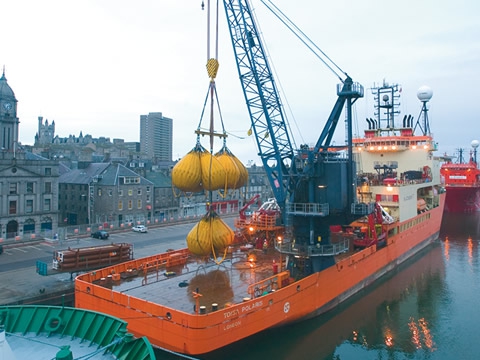 We can provide an extensive load testing services. Using our own certified water bags, we are capable to perform load test on:
Gangways and accommodation ladders (According to IMO Circ.13321regulations, all gangways and accommodation ladders including related fittings and winches require to be inspected and recertified annually and load tested every 5 years with effect from 1 January 2010).Why using water bags? :
They are recognized worldwide as safe, efficient and cost-effective
They reduce transportation and staging cost
They are available in wide range of sizes
They are designed for testing of load 
In our warehouse we stock 375kg, 5 T, 10 T, 20 T, and 35 tons certified water bags. They are provided together with certificated flow meters and load cells.
Our engineers are fully trained and capable to perform load test on all types of lifting appliances.
Please do not hesitate to contact us; we are looking forward to be a good service for you.